Welcome to The Escape Route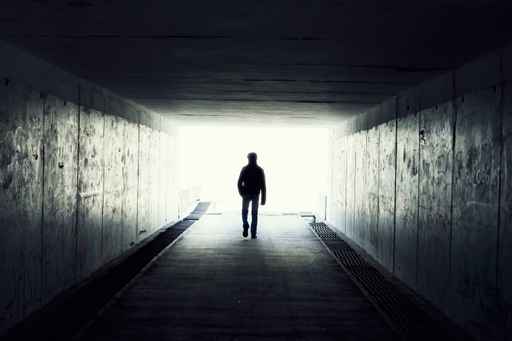 Are you an ex-prisoner, or soon to be released?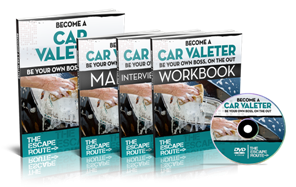 If so, you'll be thinking about the best way to earn a living.
Most ex-prisoners look for jobs as an employee. That isn't easy. You usually have to disclose your conviction.
Jobs for ex-offenders are really hard to find.
The Escape Route offers a completely different way of getting an income. It's self-employment, and we focus on specific trades and professions.
It doesn't suit everyone. But for some, it offers an amazing future. Maybe that includes you?
Watch this video to learn more:
What is The Escape Route?
The Escape Route has guides, called Escape Plans, for several trades and professions.
Each Escape Plan explains how you can start up in a specific trade, such as Window Cleaning. Believe it or not, there's good money to be made in these professions.
Each Escape Plan contains a video interview with someone who is making a living from that profession. Most of the interviewees are ex-prisoners.
The Escape Route Pillars
The Escape Route Method is based on ten Pillars, which we summarise below:
Self-employment is a good option for an ex-prisoner, because you don't have to disclose your conviction.
Go for a trade that is cheap to set up.
Choose a service that is always in demand and that people readily understand.
Borrow and make-do, rather than buy tools and equipment.

You could become a successful decorator by following these 10 guidelines.

Do cheap, constant marketing. You won't succeed without it.
You will face horrendous unexpected problems. Do not give up.
Dedicate yourself to your work. Drinking and watching television will drain your time and energy.
Treat your customers with honour and respect. They are your future. Never leave a job with a customer less than 100% satisfied.
Cut loose from your old prison mates. They will drag you down.
Cut your spending to the bone. The less you spend, the better your chances of success.
We explain each of these pillars in more detail elsewhere.
Why be self-employed?
With high unemployment, even those without a record find it hard to find a job.
For an ex-prisoner, it's not impossible to get a job, but it's by no means easy. There are many issues facing you.
How do you explain the gaps in your work record, or no work record at all?
What if the employer requires you to do a CRB check?
Unlike employees, the self-employed never have to disclose their convictions.
And if you manage to find a job as an employee, complications can arise:
Can you tell your new boss you need a day off to go to probation?
So maybe self-employment is your best option? Picking the right low-cost start-up venture allows you to earn a good wage quickly, often up to double that of the minimum wage.
Making your own choices as a free person, you will be in control of your future.
Had enough of being ordered around?
Many people, especially those who've spent time inside, don't want to be told what to do all day. They  just want to work hard, making their own living, in their own time.
Do you want to make your own choices and forge your own path?
Would you like to be your own boss?
What are the advantages?
Being able to manage your own time and fit your job around your home life is a bonus.
If you've been banged up, two'd up, and become fed up of the system, you may want some time to yourself.
As your own boss, you get all the income from the hard work you put in. Unless you 'forget' to pay your tax, you can't end up back on A Wing.
And you can possibly earn a lot more than if you were employed.
Being in control, you decide what work you will be doing that day and you can then take pride in that work, building your business and watching it grow. Self-achievement!
How would your life change if you had your own business?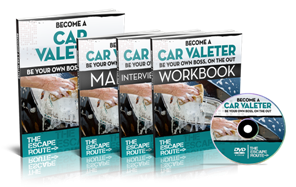 What the risks?
Self-employment used to only be suitable for risk takers.
But if you've done time, this will hardly seem like a risk in comparison.
With unemployment high and even the largest, most respected companies closing by the day, is working for yourself any more risky than a normal job?
But being the boss carries risks. If the business doesn't go well, you won't be able to pay your bills.
You will be responsible for the running of your business and for keeping customers happy. This can be stressful.
If it was easy, everyone would do it. But for a good wage and a happy new life, could you work through the hard times?
Are you willing to take the risk?
Can you push through the difficult times and have faith in yourself?
Self-employment could be your solution. But you'll need to know how to break out. We have the answers. To request an Escape Plan, click here.
I have just received a box of The Escape Route self-employment packs and posters and I just wanted to say thank you so much.

"I think they are great, and a fantastic source of inspiration, information and guidance for the men we work with for whom self–employment could be a realistic option.  I will get a set in the library straight away and keep a set in our office for replacing as and when needed.  We have a basic skills workshop so I will make sure we promote them in that workshop and the Induction and Pre-Release Centre.

"We will obviously make sure the men know that they can order their own packs after release and we will be delighted to receive any
new packs as and when you release them.

"Many thanks once again.  I am so delighted to have something physical for the men to see and read."

Prison Careers Advisor